Photos by Kevin Nagle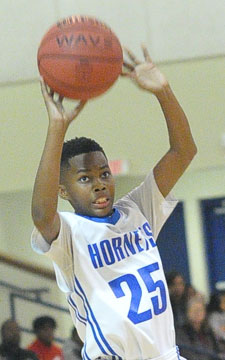 The Bryant White Hornets eighth grade team of Bryant Middle School absorbed a 39-25 loss to the Cabot South Panthers eighth graders on Tuesday night at Bryant Middle School gym.
O.J. Newburn was the only Hornet in double figures with 11 points.
Now 2-3 on the season, Bryant White is set to visit Bryant Blue at Bethel Middle School on Thursday, Dec. 10.