Photos by Kevin Nagle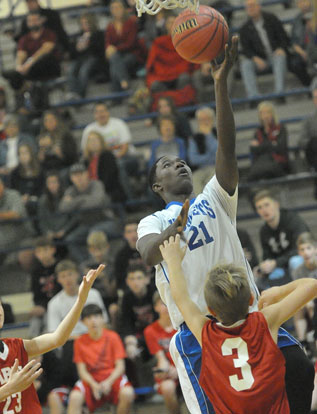 The Bryant White Hornets seventh grade team of Bryant Middle School made their 2015-16 debut on Tuesday night and lost a heartbreaker to Cabot South, 28-27.
Austin Ledbetter led the Hornets with 9 points, Aiden Adams had 6. Cameron Hunter handed out eight assists.
Bryant White was set to return to action on Thursday, Dec. 10 against Bryant Blue at Bethel Middle School.