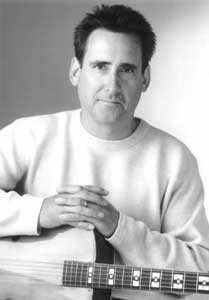 MALVERN — Pioneer, forerunner, legend—Dallas Holm is an icon of Christian music. Though he never feels comfortable with such descriptions, Holm agrees, "Through God's grace, I've been part of the Christian music ministry for a long time."
Dallas Holm will be in concert, Sunday, Jan. 10, at 10 a.m. at First Assembly of God in Malvern at 1421 South Main Street. Everyone is invited to attend and an offering will be received.
Holm has earned his influence in today's Christian music throughout 40 years of writing, singing and ministry in some 3,000 concerts in every state in the USA as well as many countries abroad. His 37 recordings have garnered gold records, multiple Dove awards, Grammy nominations, number one songs, and countless accolades. During his travels, Holm also speaks and teaches what God has taught him in his journey.[more]
Holm's creativity and diversity offer everything from inspirational to blues, from country to reggae. Whatever the style, it all points to Christ and the Cross. Songs like "Rise Again," "I Saw the Lord," "Here We Are," and "Before Your Throne" remind us that it's all about Jesus. Holm's songs focus on His life, His death and resurrection, and His desire for intimate relationship with us.
God has used Holm to shape the landscape of today's Christian music. Greg Long of Avalon says, "I rededicated my life to the Lord at a Dallas Holm concert." Holm has touched the lives of such influential stars as Steven Curtis Chapman, who says, "He's still a hero to me." Twila Paris, who opened for Dallas Holm and Praise when she was a fledging artist, remembers his album, For Teens Only (1971) as the first contemporary Christian recording she heard.
Holm says, "When people come up to me after a concert and tell me they've given their life to the Lord during the concert, I'm humbled and amazed." Letters pour in from around the world telling of marriages saved and lives changed. Comments that keep Holm focused, fresh and committed to his calling are those that express how God used him to save their kids or, as kids often write, to save their parents.
His family, his role as husband, father and grandfather, take precedence for Holm. "If I reached the whole world but lost my own family, I'd consider myself a failure. Early on, I set a priority system that put God first, family second, and ministry third. If I'm not the husband and father I need to be in my own home, I have no right to proclaim truths of the Kingdom to others."
Holm grew up in Minnesota. In 1965, at the age of sixteen, he was pursuing a music career in local rock bands. Holm remembers, "One night the pastor of our church sat down and talked with me about my life, my goals, and Jesus. On Oct. 17, 1965, I committed my life and my music to the Lord. I've never looked back."
After Bible college and a short stint as youth pastor, Holm joined David Wilkerson in his youth crusades in 1970. He traveled and ministered with Wilkerson for ten years. During that time he formed Dallas Holm and Praise in 1976. Holm says, "It amazes me that even with such turnover in the Christian music industry and such diversity within the church, God keeps this ministry effective year after year. I love what I do now more than ever and consider it a privilege to be a co-laborer with Christ."