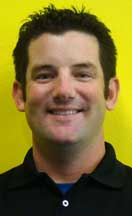 Diamond Sports of Bryant has announced the addition of two new instructors including one who will be conducting a catching and throwing clinic on Sunday, July 18.
The new additions are Bryan Jones, a hitting and catching instructor, and Mike Campbell.
Jones was a standout at Richland College where, as catcher, he helped the Thunderducks finish second at the JUCO World Series in Batavia, N.Y. Jones received All-Region honors and All-Tournament honors at the World Series.
From Richland, he moved to Ouachita Baptist University where he was voted to the All-Gulf South Conference team for his work behind the plate. Coach Jones served as a graduate assistant for two years at OBU and saw the Tigers reach the GSC tournament for the first time in school history. Since then, he has coached at Benton High School and Pulaski Academy.[more]
Jones also serves as the head coach of the Arkansas Baseball Academy, a fall program that promotes Central Arkansas players to the region's college coaches each fall.
He will be conducting the clinic starting at 2 p.m. on July 18 at Diamond Sports. Registration fee is $15 for non-members, free for members.
Campbell played high school and American Legion baseball in Bryant. He was a three-year starting pitcher for Henderson State University from 1983-1986. During his career at HSU, he received All-Conference and All-Region honors twice. He also holds several HSU career records. Campbell also coached pitchers for the Bryant Junior American Legion program.
For more information, call Diamond Sports at 501-653-BATS (2287).