For more photos from this event by Kevin Nagle, go here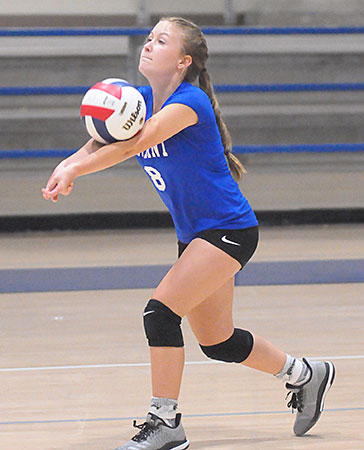 The Bryant Lady Hornets freshman volleyball team is getting close, but victory evaded them on Thursday against the North Little Rock Junior Lady Wildcats, 24-26, 21-25 at Bryant Middle School gym.
"Our serve-receive improved a lot," said Lady Hornets coach Lawrence Jefferson. "We're still struggling with our hitting and digs. We gave them 35 points on hitting errors and dig errors.
"I still like our effort and enthusiasm," he noted.
The Lady Hornets return to action on Thursday, Sept. 6, when they host Conway White.