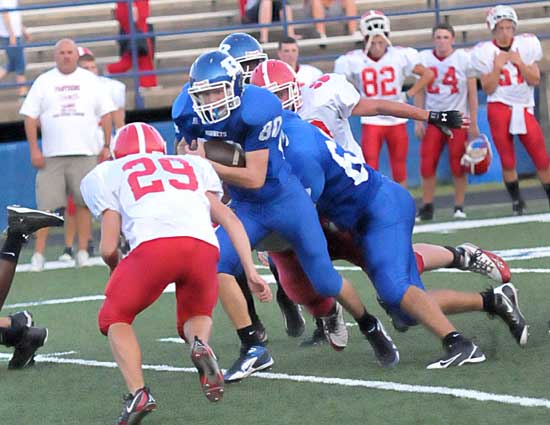 Photos by Kevin Nagle
The Bryant Hornets junior varsity defense made a goal-line stand inside the 1-yard line late in the game to preserve a 10-3 win over the Cabot Panthers JV on Monday night.[more]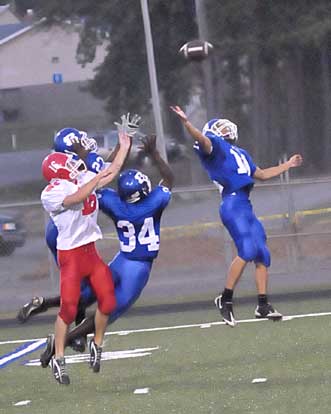 The stand came on the heels of Austin Powell's quarterback sneak for a Bryant touchdown to snap a 3-3 tie. The score was set up by a clutch pass completion from Powell to Nic Moore after penalties had created a third-and-long that threatened to stall the drive. The completion got the Hornets to the 2.
Bryant led 3-0 at the half on the strength of a Josh Lowery field goal. Cabot tied it early in the third quarter. It was 3-3 going into the final period.
"The defense played really well," said Hornets coach Jason Hay. "They had several three-and-outs in the first half but the offense didn't convert."
Now 3-0, the Bryant JV hosts the Little Rock Central JV on Monday, Sept. 27.