Photos by Kevin Nagle
The Bryant Hornets junior varsity team scorched the nets for[more] a 65-48 win over the North Little Rock JV on Tuesday.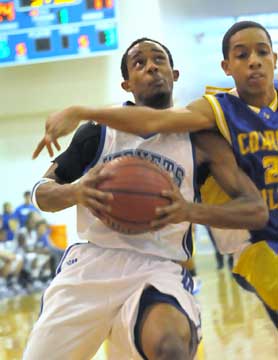 "It's the best we've shot the ball all year on any level of our program," declared Bryant head coach Mike Abrahamson. "We played very well offensively."
Aaron Bell led the way with 19 points. Leon Neale added 17 and Logan Trudell 15. For Trudell, all of those points came in the first half on five 3-pointers.
Bryant led 15-11 after a quarter then surged to a 40-25 advantage by halftime. It was 50-38 going into the fourth quarter.