Lady Hornets capture second first-place showdown of the week
EDITOR'S NOTE: In this time of COVID-19, with no sports action, BryantDaily.com will be posting past stories of Bryant athletics either posted on BryantDaily.com (from 2009 to the present) or published in the Bryant Times (from 1998 to 2008).
For more photos from this event by Rick Nation, go here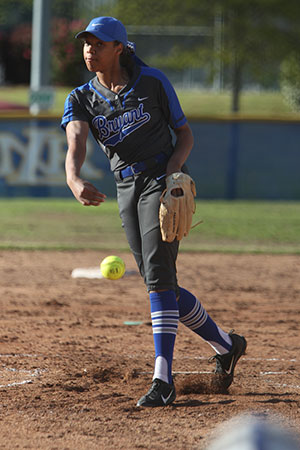 NORTH LITTLE ROCK — Between 2008 and 2015 either the North Little Rock Lady Charging Wildcats or the Bryant Lady Hornets won the Class 7A State championship. And last year, the Lady Hornets played eventual champion Bentonville as close as anyone, losing by a run in extra innings. Then Bentonville played North Little Rock in the title game.
In 2011 and 2009, they actually played each other in the finals. Bryant won in '11; North Little Rock in '09.
That's a formula for mutual respect. It's also a formula for a heck of a rivalry. When the Lady Cats and the Lady Hornets play — anywhere, anytime — they relish the opportunity and savor a win.
On Thursday night at Burns Park, the gravy was savory for Bryant.
The two teams came into the contest tied for the lead in the 7A-Central Conference, each unbeaten in their league games so far.
And it came down to this:
With the Lady Hornets clinging to a 3-2 lead in the bottom of the sixth, the Lady Cats had the bases loaded and two out. They had just strung together a pair of clutch two-out singles with a hit batter. Pinch-hitter Gracie Kimbrell came up against Bryant pitcher Raven Loveless and, on the first delivery, rolled one to first base where Brooklyn Trammell fielded it and stepped on the bag to end the threat.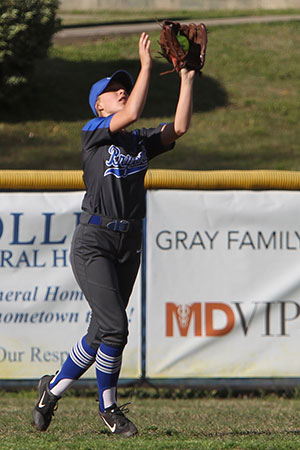 In the top of the seventh, Bryant took advantage of a two-out error and scored three times to make it 6-2. Loveless pitched around a one-out hit in the bottom of the inning, thanks in part to Macey Jaramillo's diving stop at third for the final out of the game.
The Lady Hornets improved to 16-3 overall this season and 6-0 in league play. The week began with three unbeaten teams in the 7A-Central and, at the end, there was just one. The victory over North Little Rock came on the heels of a 3-1 win over previously unbeaten Cabot on Tuesday.
"That was fun," acknowledged Lady Hornets coach Lisa Dreher, whose last game as Bryant coach before her return last season was that heartbreaking 2009 final. "Tuesday was big but, for our girls, I think this win was bigger. It's North Little Rock. Bryant wants to beat North Little Rock and they got it done.
"They showed their heart right there," she said of the strong finish.
The Lady Hornets not only out-hit the Lady Cats 11-6 but they committed just one error to North Little Rock's four. Bryant put the ball in play, striking out just once while the Lady Cats struck out six times.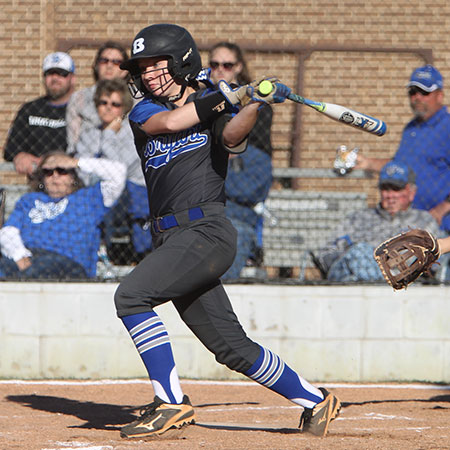 "They have some outstanding hitters," Dreher stated. "Somehow we defended them well. Sarah Evans played a heck of a game at second base. She was solid over there. Those weren't easy balls but she made them look routine."
At the plate, Jaramillo was 3 for 3 with a walk. Evans and Madison Lyles had two hits each.
For the second game in a row, Dreher alternated her pitchers. Freshman Gianni Hulett pitched the first two frames retiring six in a row after a lead-off walk. Loveless, a junior, worked two innings then Hulett returned before giving way to Loveless during North Little Rock's sixth-inning rally.
"It kept them off balance again," Dreher acknowledged. "I switched there in the sixth to go with Raven. She was throwing a little bit better today honestly. She finished the job for us. And really I expect nothing less. She's been a leader this year and I'm proud of her for stepping in. She got a big hit then she stepped in and finished it for us."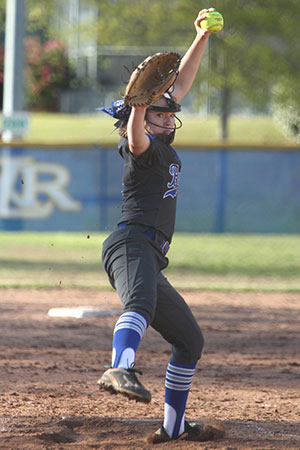 That big hit ignited Bryant's two-run fifth erasing North Little Rock's 1-0 lead.
The Lady Hornets had just came through some frustration in the top of the fourth. They loaded the bases on singles by Chism, Evans and Jaramillo with one out but couldn't dent the plate. Furthermore, the Lady Cats took advantage of an opportunity in the home half with a two-out RBI single by Lily Douglass.
Madi Bobbit had led off the inning with a single and when the return throw from the outfield got away, she hustled to second. Loveless got Cassidy Tucker to tap back to the circle. With courtesy runner Madison Morrissey breaking from second, Loveless fired to Jaramillo at third in time for the out.
Tucker moved to second when clean-up hitter Katelynn McMahan hit a grounder off the glove of Trammell at first only to have Evans get to it and throw back to Trammell at the bag in time for an out.
That brought up Douglass. But the Lady Hornets didn't let it turn into a big inning as the next batter Lauren Lester bounced out to Evans at second.
Loveless doubled to open the fifth. Maddie Stephens followed with a grounder to short that was bobbled by Reagan Sperling. She recovered in time to make a throw but it was low and mishandled by McKenzie Roberts as Stephens reached first safely. Loveless came around to score on the play, tying the game.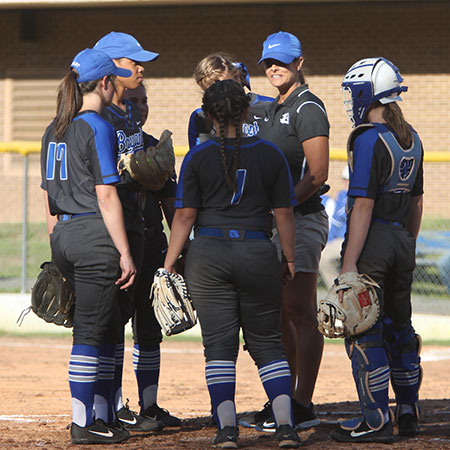 With Stephens advancing to second, Regan Ryan lashed a single up the middle and Hulett delivered a sacrifice fly to put the Lady Hornets ahead.
Hulett eased through the bottom of the fifth, inducing a comebacker then fanning the next two.
Jaramillo earned her walk to start the top of the sixth. Trammell followed with a grounder to short but pinch-runner Aly Bowers got to second safely when second baseman Anna Beaver's foot wasn't on the bag as she took the throw from Sperling.
Lyles yanked a single to left to load the bases and when Bobbit, the Lady Cats' catcher, tried to pick-off Bowers at third and the ball got away, Bowers got to her feet and sprinted home to make it 3-1.
But the top of the batting order was up for North Little Rock and Sperling slapped a double into the right-field corner. Hulett struck out Bobbit and got Tucker to ground out as Sperling took third. Hulett got a strike away from ending the inning before McMahan swatted an RBI single to right to make it a one-run game.
Loveless came to the mound and things didn't get better right away as Douglass singled to right and Lester was barely hit by a delivery, loading the bases. That brought up Kimbrell.
In response to dodging that bullet, the Lady Hornets revved up the offense after Chism's shot to third was misplayed. Evans lined a double to the fence in right-center and Chism streaked home to make it 4-2.
Jaramillo continued the hit parade, lashing an RBI single to right, hustling to second on the late throw to the plate. Trammell followed with a wind-blown bloop single to right. With two down, Jaramillo was off on contact and scored to make it 6-2.
Lyles doubled to give the Lady Hornets a chance to get more but the Lady Cats finally brought the inning to a close with a pop to second.
Beaver singled off the glove of Loveless with one out in the bottom of the seventh but Sperling's one-hopper was fielded by the Bryant pitcher, who threw to second for the force. A pitch later, Jaramillo robbed Bobbit of a hit to end the game.
The Lady Hornets' next conference assignment will be Conway, at home, on Tuesday, April 11.