Photos courtesy of Scott Dettmer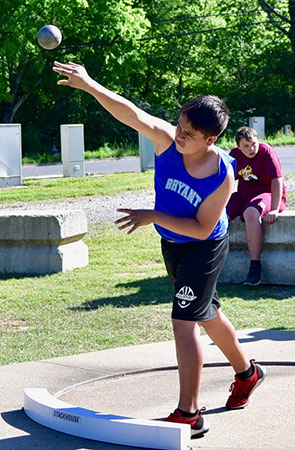 HOT SPRINGS — The middle school track teams from Bryant wrapped up the 2017 season on Monday, April 24, with a meet at Lakeside High School.
The Bryant Middle School eighth grade boys earned first-place finishes in seven events or heats while the seventh grade won a relay.
The Bethel Middle School results were unavailable.
"I am so proud of how well these boys ran Monday night," said Coach Christina Meyer. "This season I have seen their hard work pay off. I have seen improvement in each of their times. They are very competitive and have pushed one another to get better. We finished the season strong and I am very proud of them.
"The 4×800-meter and the 4×400-meter Bryant Middle School (eighth grade) boys relay teams won both of these events at all of the middle school meets we ran in," she noted.
In the 4×800, it was Luis Martinez, Aiden Adams, Hagan Austin and Bresner Austin. In the 4×400, Blaine Sears joined Martinez and the Austins in the winning effort.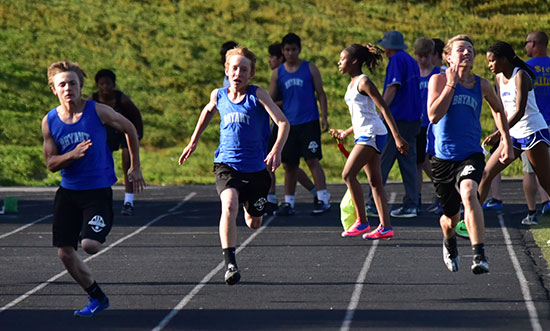 Sears, Austin Ledbetter, Ammon Henderson and Luke Blacklaw combined to finish second in the 4×100.
Blacklaw won the discus as well as the shot. Carson Edmondson was second in the shot.
Ledbetter won the triple jump while Parker Prince and Hagan Austin each turned in first-place finishes in the 400-meters. Sears and Henderson were each second in the 400.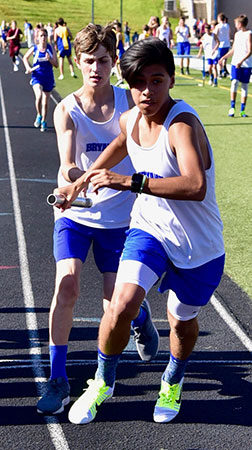 In addition, Blacklaw and Sears were each second in their respective heats of the 100-meter sprint. Prince was third.
Bresner Austin finished second in the mile.
For the seventh grade, the team of Gavin Burton, Josh Lasley, Jaxon Hamm and Chris Herrera won the 4×800 relay. In the 400-meter run, Jackovie Gardner was second.