Photos courtesy of Paul Dotson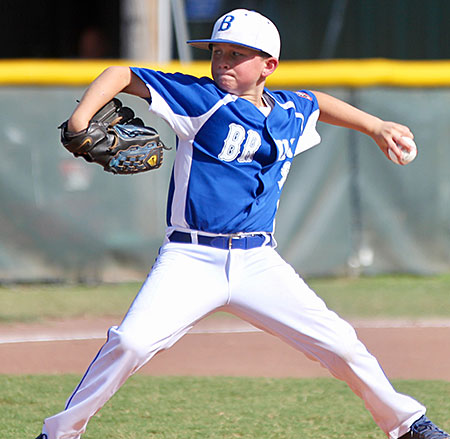 LONOKE — The Sylvan Hills All-Stars scored four runs in the bottom of the fourth to overcome a 2-0 deficit then held off the Bryant All-Stars for a 4-3 win in an elimination game at the 9-and-under State Tournament on Tuesday.
The game ended the State tourney run for Bryant's 9's, who had runners at second and third — the potential tying and go-ahead runs — when the final out was recorded.
The Bryant 9's include Luke Andrews, Jonathan Carter, Cohen Chalmers, Grant Daves, Kolby Duncan, Dante Hernandez, Colt Martin, Dawson Martin, Mekhi Ray, Barrett Royal, Jake Taylor and Chance Thompson. The team's manager is Josh Daves. He's assisted by Chris Chalmers, Ryan Martin and Chris Taylor.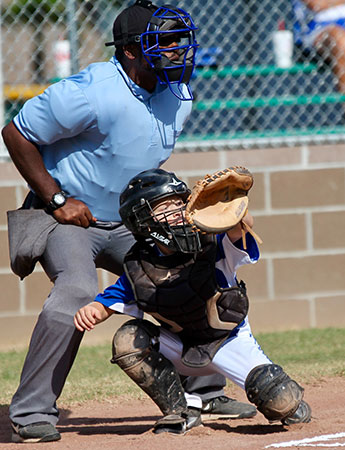 Bryant broke up a scoreless battle with two runs in the top of the third inning. Hernandez beat out an infield hit and raced to third on a double by Dawson Martin. When the ball was misplayed in the outfield, he scored and Martin advanced to third.
Sylvan Hills retired the next two batters before Taylor's line drive to third was dropped allowing Martin to score the second run.
Bryant made a bid to get more when Colt Martin was hit by a pitch and Chalmers walked to load the bases but they were stranded.
In the top of the fourth, Andrews singled and Royal reached on an error. Hernandez sacrificed them to second and third. With two away, Carter was hit by a pitch to load the bases but, again, Sylvan Hills got out of the jam.
That set up the four-run rally for Sylvan Hills in the bottom of the fourth on three walks, two singles, a hit batsman and an error.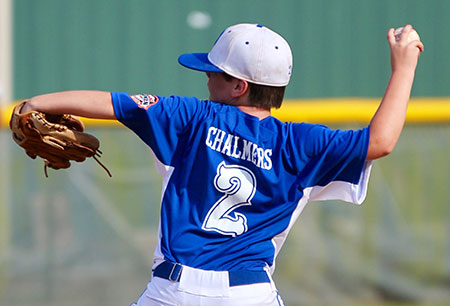 Bryant got one of those runs back in the top of the fifth. Taylor walked but was forced at second on Colt Martin's grounder. Chalmers singled sending Martin to third. Daves followed with a grounder to shortstop. Martin scored as Daves was thrown out at first. Chalmers tried to sneak over to third on the play but a return throw from the first baseman beat him to the bag for the third out.
In the top of the sixth, Andrews' grounder was misplayed. With two down, Dawson Martin reached on an error by the shortstop but a strikeout ended the game.