BENTON – Detectives arrested a rape suspect Wednesday at 5 p.m., according to the[more] Benton Police Department.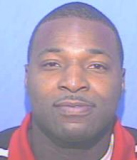 Coty Gatewood, 30, is being held in the Saline County Detention Facility. Detectives were able to determine through the parole office that his address on record is 609 Brent Ford Rd. but that he was known to also stay at an address at 1113 Banner St. Police were able to take him into custody three hours after the report of the crime, without incident, after he turned himself in.
This is an on-going investigation. Anyone with information about this incident may contact the Benton Police Department at (501) 778-1171 or (501) 315-TIPS. Individuals also may send an anonymous tip via text message about this incident to CRIMES (274637) with the keyword BNPD in the body of the text.