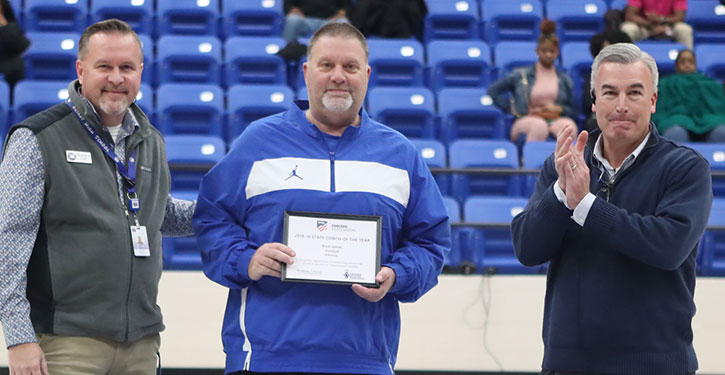 For more photos from this event by Rick Nation, go here
A choir from Davis Elementary School sang the National Anthem before the Bryant Lady Hornets and Little Rock Central Lady Tigers played their game at Hornet Arena on Friday night.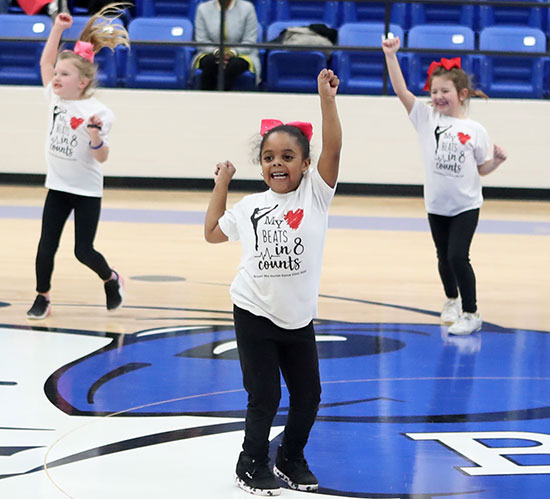 The pep band played throughout the two varsity games and, at halftime, Bryant head football coach and Bryant girls soccer coach received their Coach of the Year plaques from the National Federation of Coaches Association.
Also, young cheer and dance students helped provide halftime entertainment with their routine.