The Bryant Lady Hornets will be hosting the Class 7A State Tournament beginning Thursday, May 10.
Editor's note: This is a regular feature profiling senior athletes at Bryant High School.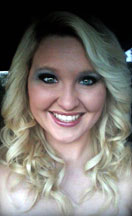 NAME: Cassidy Wilson
PARENTS: Debra and Larry Wilson
SIBLINGS: I have an older brother and an older sister. Ryan is 23 and Ashley is 22.
FAVORITE SUBJECT IN SCHOOL: East
WHAT DO YOU LIKE TO DO IN YOUR SPARE TIME? Hang out with my friends and family
FAVORITE FOOD: Chicken; I hate beef. I don't eat cows.
FAVORITE MUSIC ARTIST OR GROUP: I love Eminem but I listen country music all the time too.
FAVORITE MOVIE: Benchwarmers and Step Brothers[more]
FAVORITE TV SHOW: Two And A Half Men
WHAT WAS YOUR FAVORITE TOY AS A KID? Dirt, sticks and four-wheelers.
WHAT ARE YOUR PLANS AFTER HIGH SCHOOL? I'm going to UAM. I have a lot of things I want to study so I'm taking general studies for my first year.
OTHER THAN YOUR PARENTS, WHO HAS HAD THE BIGGEST INFLUENCE ON YOUR LIFE? My brother and sister; I got to see it from the perspective of a boy and a girl when I was growing up so I got to learn from their mistakes. My brother and sister are both like whenever they messed up they'd always give me all kinds of advice to help me to get where I am today.
FAVORITE THING ABOUT SOFTBALL: How much fun we have and all the relationships I've built through softball.
POSITION: Shortstop
WHAT'S YOUR APPROACH AT THE PLATE? Get on base.
WHAT'S YOUR APPROACH IN THE FIELD? Stop everything.
WHAT DO YOU THINK OF THE SEASON SO FAR? We are awesome.
WHEN THE TEAM'S PLAYING WELL, WHAT'S GOING ON? We're all clicking and we're all having fun. That's the biggest thing, whenever we're all in a good mood and having fun, we look unstoppable.
WHAT'S BEEN THE HIGHLIGHT TO THE SEASON SO FAR? My favorite part of the season, not everybody was involved but there were five of us. It was me, Jenna (Bruick), Kayla (Sory), Peyton (Jenkins), and Jessie (Taylor) and after a game we all went over to Peyton's house and had a slumber party and we all talked about all the times we've had. It was a memory that will stay with me forever.
WHAT'S IT GOING TO TAKE FOR THE TEAM TO BE SUCCESSFUL AT STATE? Stay focused, know any team can get beat on any given day and just keep doing what we're doing.
TALK ABOUT YOUR GAME. WHAT ARE YOU MOST CONFIDENT IN YOUR ABILITY TO DO? Playing shortstop.
WHAT DO YOU WORK HARDEST IN PRACTICE TO IMPROVE ON? Fielding everything that hits the ground and getting hits, hitting better.
AFTER YOU'RE THROUGH PLAYING SOFTBALL AT BHS, WHAT DO YOU THINK YOU'LL REMEMBER MOST FONDLY ABOUT IT? The girls; these girls are my sisters. I've played with them since I was so young. I don't think I'm going to have to look back and remember. I feel like they're all still going to be there, like we'll turn around and we'll all still be there together; just the relationships, my friends and sisters that I have on the team.