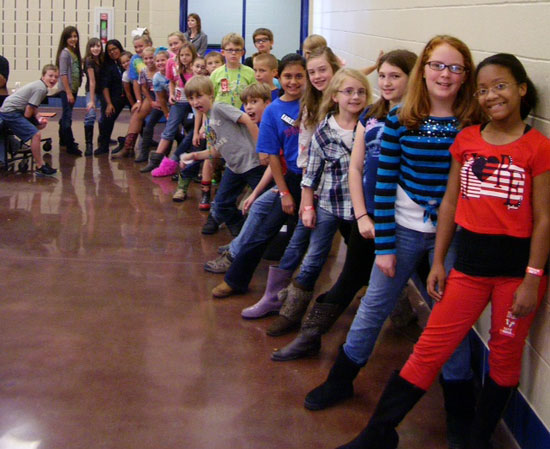 By Devin Sherrill
Communication Director, Bryant Public Schools
Last week, students at Springhill Elementary School in Bryant learned the importance of[more] being and living an alcohol and drug free life.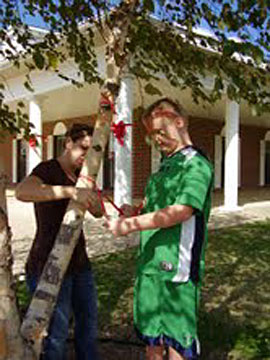 In recognition of Red Ribbon Week, a week designated to encourage kids to stay away from drugs and alcohol; each grade level participated in themes and activities symbolizing the importance of being drug free.
Kindergarteners created and displayed drug free posters in the school hallway. First grade students planted approximately 100 daffodils over the campus while each second grade class planted a shrub by the playground fence. Watching these flowers and shrubs grow each year will be a reminder of the pledge to be drug free.
Third grade classes released balloons to symbolize being drugged free now and in the future. Each balloon had a tag with the drug free symbol and the address of the school. Students hope for correspondence from those who receive their balloons.
The fourth grade classes tied red ribbons around the trees on the front lawn of Springhill Elementary symbolizing the importance of being drug free. Fifth grade learned about the dangers of drug use from the Saline County Sheriff's Department and Canine Unit.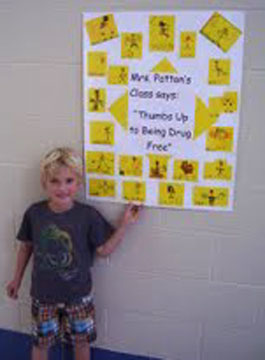 While Bryant Schools provide several programs year-round for students that focus on drug and violence prevention, organizers believe events like this help the kids understand the importance of staying drug-free.
The prevention week started to honor a fallen Drug Enforcement Administration Special Agent by the name of Enrique "Kiki" Macarena. DEA agent Camarena was tortured to death after going undercover to help reduce drug trafficking on the Mexican borders.
The week celebrated by millions still honors Camarena and others who lost their lives to further the cause that they fought for, which is to live drug-free and alcohol-free lives.