By Kirk Stewart
The Bryant Soccer Club concluded its summer season. Division 1 4v4 was won by Good Fresh Tasting Water with Seriously Insane Athletes coming in second. The Division 2 4v4 champion was FC Scalke followed by Lucky Charms. Fast and Furious won Division 3 3v3 with the Lady Strykers claiming second place. In Division 4 3v3, the Bryant Warriors claimed the crown with the Jumping Joeys close behind. Finally, it was the Dragons followed by the Blue Flames in Division 5 3v3.[more]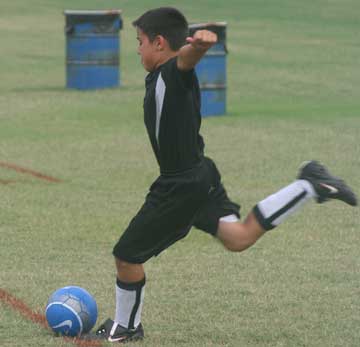 The Bryant Soccer Club boasts almost 600 players. League participants are from four through 15 years old. The leadership consists of Alex Rich, President; Ketih Mitchell, Vice President; and board members/trainers Brian Reed, Michelle Alverio, Lea Braun, Jerry Curry, Bob Hill, Bob Williams, Kyleen Hawkins, Shane Haas, Shawn Douglas, Michael Legett, Ryan Spears and Alonso Arias.
British Soccer Camp coming again this summer July 13th-17th. This camp is one of the top camps in the US. Registration is now open.Fall registration will be underway soon.
For more information visit www.bryantsoccer.org.