Bryant girls outlast Sheridan
EDITOR'S NOTE: In this time of COVID-19, with no sports action, BryantDaily.com will be posting past stories of Bryant athletics either posted on BryantDaily.com (from 2009 to the present) or published in the Bryant Times (from 1998 to 2008).
By ROB PATRICK
BRYANT TIMES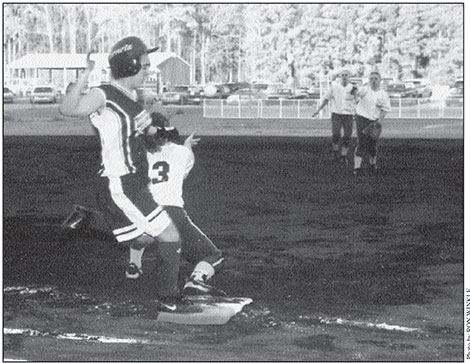 After a week off for spring break, the Bryant Lady Hornets may not have been as sharp as they were when they swept through the Cabot Tournament, they still found a way, with clutch hitting and splendid defense, to notch a 6-4 win over AAAAA-South Conference rival Sheridan Monday night.
Despite the fact that the Lady Hornets improved to 7-5 overall and 2-1 in league play, it was the first game they've been able to play on their home field.
Senior Misti Phillips went the distance on the mound for the victory despite not throwing all week during the break. She admitted to getting a little soreness in her shoulder near the end of the game. Sheridan scored its three runs in the final two innings.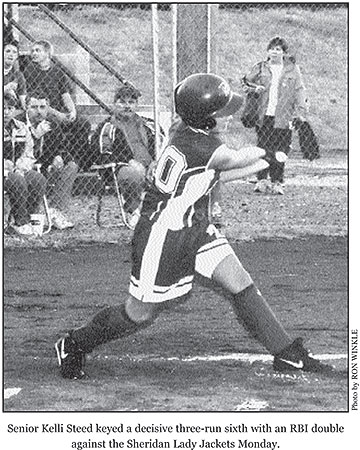 "The girls played some great defense to bail me out," Phillips said.
A three-run sixth proved decisive for Bryant. In the top of the seventh, Sheridan's Tiffany Armstrong's infield hit started things off. It was just the third hit off of Phillips. Janice Crump then flew out to Andrea Hammock in center but Cassie Volner drew a walk then both runners advanced on a wild pitch. Angela Hall singled in a run then worked a double steal with Volner to get another tally, making it 6-3.
Lindsey Mosher followed with a grounder up the middle that Hammock charged aggressively and fielding cleanly. Hammock whipped a throw to Stacy Workman at first to beat Mosher for the second out of the inning as Hall scored to make it 6-4.
Phillips then got Amanda Simpson to fly out to Kelli Steed in right to end the game.
Hammock had two hits for Bryant to go with her stellar defense. Her RBI double in the second broke a scoreless tie. It chased home Ashley Grappe, the courtesy runner for Phillips who had led off the inning with a single to left.
In the third, Amie Hubbard beat out an infield hit and swiped second. With one out, Jeanne Randle looped a single to right as Hubbard took third. When courtesy runner Kalin Dreher swiped second and drew a wild throw, Hubbard scored to make it 2-0.
A walk to Allison Mitchem brought up Phillips who grounded into a force at second as Dreher scored.
Sheridan managed its first hit in the top of the fourth, a single by catcher Nicki Miller, but Randall, Bryant's backstop, threw her out trying to steal to further frustrate the Lady Jackets.
Sheridan finally got a run in the sixth on a pair of two-out walks and bloop single to right by Kadi Redford.
In the bottom of the inning, Rachel Blakley's one-out single to left got Bryant started again. She swiped her way to third. Workman then rolled one to Sheridan pitcher Angie Sisk. Aggressively, Blakley raced to the plate and beat Sisk's throw.
With two out, Steed ripped a double to left center that chased Workman home, making it 5-1. Steed, stealing third, drew a wild throw and was able to score as well.
The Lady Hornets were set to travel to El Dorado on Tuesday before heading to Harrison for a tournament over the weekend.