Photos courtesy of Missy Chapdelaine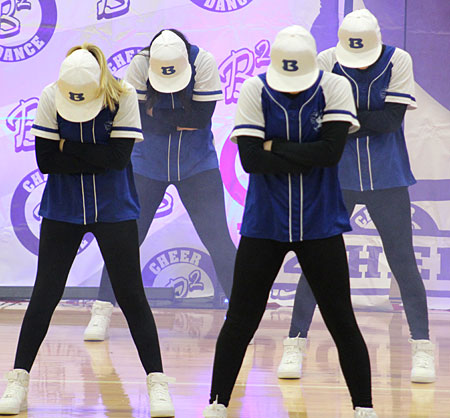 MAUMELLE — The Bryant High School varsity dance team was awarded the Grand champions trophy for Jazz, Pom and Hip-Hop at the Maumelle Invitational on Saturday, Oct. 5. In addition, they were the Judges' pick for Top Technique and Overall Sportsmanship honors.
The Bryant squad took first in the 7A/6A division in Jazz Pom and Hip-Hop at the meet.
Team members are senior captain Presley Pendergrass; juniors captain Kyndle Kelly, Chaterica Fletcher; sophomores Bree Brandon, Llyz Cortes, Sarah Hill, Karlee Holt, Hayley Knowles, Sami Smith, Nyla Valley, Chloe Whitworth, and Gabby Wright. The team is coached by Laura Wooten.
They return to competition next Saturday, Nov. 12, at the State dance competition in Nettleton.