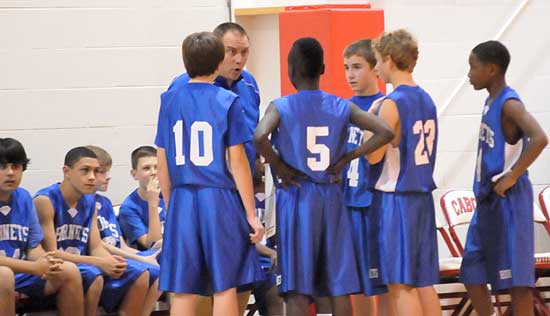 Photos by Kevin Nagle
CABOT — It took some extra time but the Bryant Blue Hornets seventh grade team of Bethel Middle[more] School improved to 6-1 on the season with a 37-34 win over Cabot North on Tuesday night.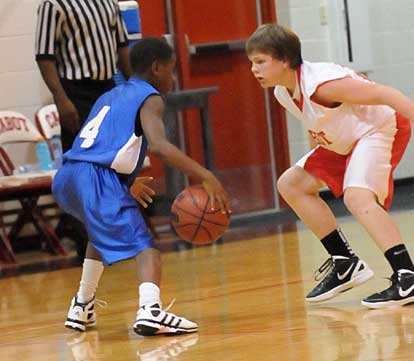 The Hornets, coming off their first loss in the finals of the Wildcat Shootout at Little Rock Episcopal on Saturday, trailed most of the first half. Cabot North held a 9-5 edge after the first quarter then an 18-15 lead at the half.
Bryant Blue pulled even by the end of the third quarter and the game was tied at 31 at the end of regulation.
Calvin Allen led the Hornets with 14 points. Desmond Duckworth added 7 with Caylin Allen and Chase Kincaid pitching in with 5 each. Jeffery Hastings finished with 4 and Hunter Handley 2.
The next assignment for the Hornets will be Bryant White on Monday, Dec. 12, at Bethel.