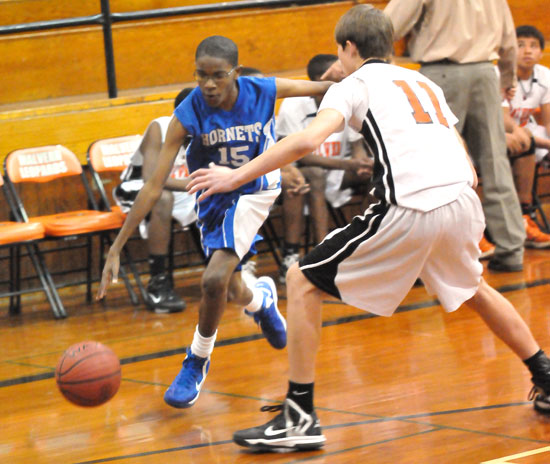 Photos by Kevin Nagle
MALVERN — The Bryant Blue Hornets eighth grade team of Bethel Middle School struggled[more] early but put together a strong second half to rally past the Malvern Leopard Cubs eighth grade team, 32-25, on Monday evening.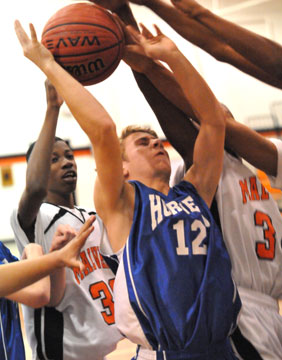 Caylin Allen scored 14 points, Desmond Duckworth 9, Calvin Allen 5 and Chris Adams 4 to account for the scoring as the Hornets improved to 8-3 on the season.
"This was our first game in three weeks and it showed," stated Bryant Blue coach Derek McGrew. "We were lethargic, flat, and unmotivated and that is my fault. This was easily our worst game of the year."
Malvern held a 6-5 lead after a quarter and was up 15-11 at the half. The Hornets surged into the lead by the end of the third quarter, 23-21.
"We shot 4 of 24 from the free-throw line," McGrew noted. "I am glad to get the win but we will have two tough practices to get ready for Lakeside on Thursday."
The Hornets host the Lakeside Rams of Hot Springs on Thursday at the Bethel gym.