For more photos from this event by Rick Nation, go here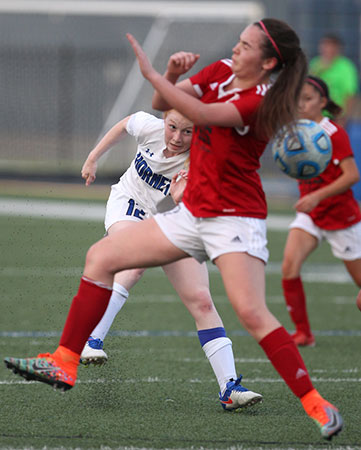 Caroline Campbell scored four goals and assisted on another as the Bryant Lady Hornets continued to surge in the 7A-Central Conference on Thursday with a 6-0 thumping of the Fort Smith Northside Lady Bears.
It was the third win in a row for Bryant, which will face a bigger test on Tuesday when they host the Mount St. Mary Belles (6-2 in league play) in hopes of avenging a 2-1 loss on March 16.
"We played well," said Lady Hornets coach James Paul. "We created several opportunities from long combinations of passes.
"It's a clear improvement from our first meeting that ended in a 1-0 victory," he added, referring to a March 14 match at Fort Smith. "What's encouraging is seeing several girls come off the bench and make an impact. Hannah Fort scored a great header off a corner kick from Rachel Studdard."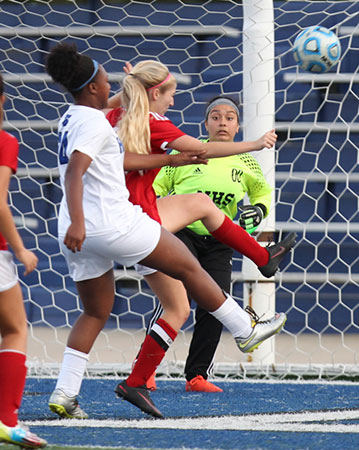 Bryant built a 4-0 lead by halftime with Fort's goal capping off the scoring with 2:52 left in the half. Lauren Heath produced the first goal off Campbell's assist with 20:38 left in the first half. Campbell's first goal came at the 13:44 mark off a feed from Jasmine Sauers. She added an unassisted goal moments later with 12:33 left in the half.
Campbell's third goal made it 5-0 with Jad'n Nichols assisting with 22:20 left in the contest. Her final goal came unassisted with 10:00 to go.