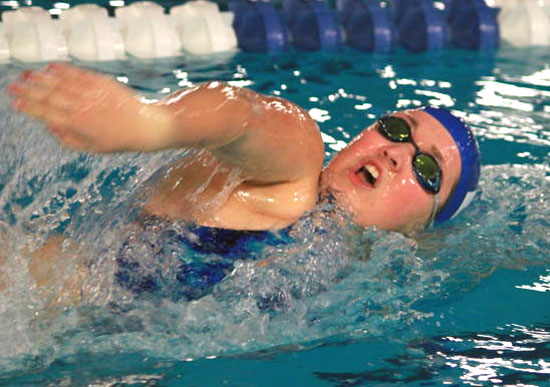 Photos courtesy of DeDe Gillespie
In their first meet since Dec. 10, the Bryant Lady Hornets swim team finished second only to[more] a strong Conway Lady Wampus Cats in a 12-team field at the Bishop Park pool.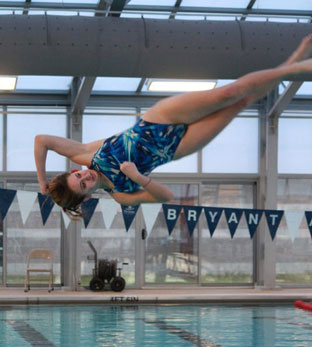 It was also the final home meet and Senior Night for the Bryant seniors, Alise Heavrin, Morganne Gillespie and Jordan Martin.
Conway won six events and displayed impressive depth in compiling 588.5 points. Bryant was a strong second with 392 points followed by North Little Rock at 141 then Lakeside (135.5), Rogers (131), Little Rock Christian (125), Vilonia (108), Benton (67), Russellville (45), Arkansas Baptist (37), Lonoke (37), Arkadelphia (24) and Carlisle (11).
Lady Hornets won two events. Lindsey Butler topped the field in the 100 yard backstroke with a time of 1:02.93 while Jinson Kang won the 200 individual medley in 2:18.95. Kang was also third in the 100 butterfly with a time of 1:04.52.
Bryant took second in three events including a pair of relays. In the 200 free relay, Kang, Amanda Butler, Emily Dabbs and Lindsey Butler combined on a 1:51.33 clocking to take second while, in the 400 free, it was Lauren Wood, Mollie Robinson, Tiffany Robinson and Courtney Wells putting together a 4:57.27 finish for second.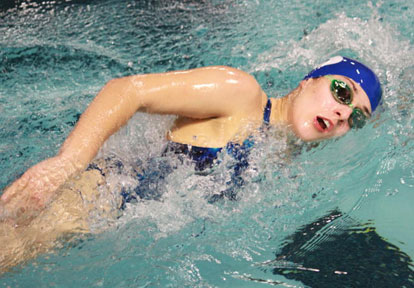 In the 200 medley relay, a stroke infraction forced a disqualification for the Lady Hornets' quartet.
Alise Heavrin was second in the one-meter dive with a score of 194.95.
Lindsey Butler added a third-place finish in the 200 IM with a time of 2:26.03.
Wells contributed a fourth-place finish in the 500 free with a time of 6:58.48 and a fifth in the 200 free, finishing in 2:33.55. In the former, Jordan Martin was fifth (6:59.54), Shelby Burchfield sixth (7:26.30) and Mikayla Douglas seventh (7:34.64) for the Lady Hornets. In the latter, Mollie Robinson was seventh (2:41.23), Douglas ninth (2:51.66) and Deidra Reeves 16th (3:47.11) to add to the Bryant total.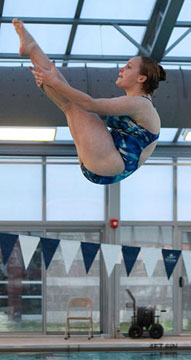 Devin Hester finished the 100 butterfly in 1:23.58 to earn sixth-place points with Wood seventh in 1:32.86.
Dabbs was sixth in the 50 free in a time of 29.08. Sarah White (16th, 30.95) and Amanda Butler (19th, 31.49) earned points in the event as well.
Eighth place finishes were turned in by Morganne Gillespie in the 100 breast stroke (1:32.34); Courtney Bulthius in the one-meter dive (88.10) and Wood in the 100 backstroke (1:21.73).
In the dive competition, Tiffany Robinson was ninth and Gillespie 10th. Martin was 10th (1:34.41), Tiffany Robinson 11th (1:35.10) and Amanda Bulter 12th (1:35.36) in the 100 breast stroke.
Hester and Burchfield scored in the 200 IM. Hester was 11th in 3:05.04 while Burchfield took 12th in 3:17.66. In the 100 free, Dabbs was 11th (1:08.79) and White was 16th (1:12.02). Mollie Robinson added 12th-place points in the 100 back with a time of 1:27.46 with Reeves 17th in 1:49.96.
Bryant's next meet will be at Hendrix College in Conway on Saturday, Jan. 21.