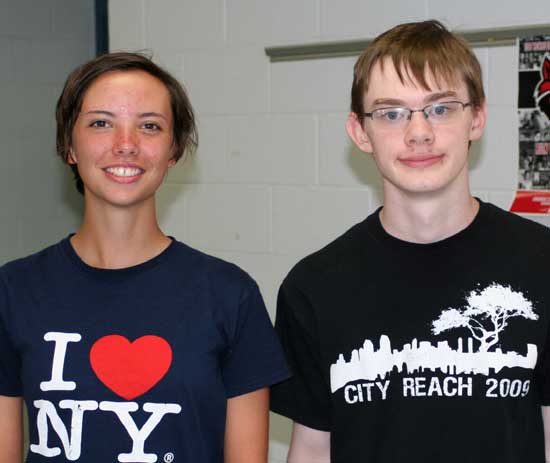 By Jamie Miller
Bryant High School has produced two National Merit Finalists,[more] Bradley Aldridge and Marissa Thornberry. Both students achieved the National Merit Finalist standings in the National Merit Scholarship program, a highly distinguished academic honor.
"Only the top scoring PSAT students in Arkansas and around the nation are selected as finalist," Jessica Bollen, Communications Director for Bryant Public School, said.
According to nationalmerit.org, in order to be considered as a finalist, students must take the PSAT/NMSQT in the specified year of the high school program and no later than the third year in grades 9 through 12, be enrolled as a high school student, progressing normally toward graduation or completion of high school, and planning to enroll full time in college no later than the fall following completion of high school; and be a citizen of the United States; or be a U.S. lawful permanent resident (or have applied for permanent residence, the application for which has not been denied) and intend to become a U.S. citizen at the earliest opportunity allowed by law.
Close to 1.5 million applicants, only 50,000 students with the highest PSAT/NMSQT qualify for recognition in the National Merit Scholarship Program. Students are tested in the fall and in April of the following year, high-scoring students from every state are invited to name two colleges or universities to which they would like to be referred by NMSC.
Merit Scholar designees are selected on the basis of their skills, accomplishments, and potential for success in rigorous college studies.
This past month, the 15,000 semi-finalists were notified by mail at their home that they have advanced to Finalist standing. High school principals are then notified and provided with a certificate to present to each Finalist.
"These students are two wonderful examples of the intelligent, hard working, dedicated students we have here in the district," Bollen said. "We are extremely proud of Bradley and Marissa and what they have achieved, both academically and beyond. We're excited to see where the future takes them."